Help spread the word!  If you'd be willing to "host" a small Valley 104.9 yard sign, please email info@valley1049.org and let us know.  We deliver!
Carnation City Council 2023 Elections – Candidate Forum Audio
Listen to the insightful recorded audio from the City Council candidate forum that took place in September, hosted by the Carnation Chamber of Commerce and moderated by Nancy Gass. Hear candidates discuss crucial local issues, and make an informed choice for the upcoming election. Listen now on our website and engage with your community's political future.
Due to the COVID-19 issue, Valley Community Broadcasting (Valley 104.9) Board will no longer be meeting at the Sno-Valley Senior Center in Carnation. We will be meeting virtually the first and third Thursday of the month at 7PM. If you wish to join the meeting, please send an email a minimum of 24 hours before the meeting to info@valley1049.org and request the meeting information
Want to get involved?
Valley 104.9 is looking for local talent to host a music or talk show, get involved in the tech side, be involved in managing the web site, and much more. Click here for more details.
Valley Community Broadcasting, Valley 104.9, will make Public Service Announcements for not-for-profit organizations for Duvall, Carnation, and Redmond Ridge. Click here to find out more.
Valley 104.9FM Broadcast Schedule
Within the show titles below are clickable links to the description and more information about the show.
Daily Shows
View of Valley 104.9 Broadcast Schedule
Valley Community Broadcasting is a 501 (c) 3 nonprofit community volunteer-based Low Power FM radio station providing programming content for Duvall, Carnation, and Redmond Ridge. Residing in the lower Snoqualmie Valley in Washington state, we strive to provide a mix of music, talk, news, local culture, agricultural, educational, fine arts, and specialty programming that is of interest to our local community.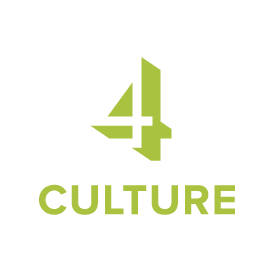 Valley 104.9 receives support from 4Culture, the cultural funding agency for King County.